Internet fraud, has become the order of the day. And one would Wonder, were we got it wrong. unsuspecting victims, are mostly misinformed, as to the gimmicks used by these fraudsters. Today, I would be sensitizing you on how to protect yourself, and the money in your account, to avoid stories that touches the heart.
Below, are the Practical Story, Recounted from an Experience Recently.
Recently, a family friend received a call from a strange number,and conversation started. Here is the breakdown of what happened.
Strange Caller; Hello…., good afternoon sir.( he said it in the most respectful and calm voice ever).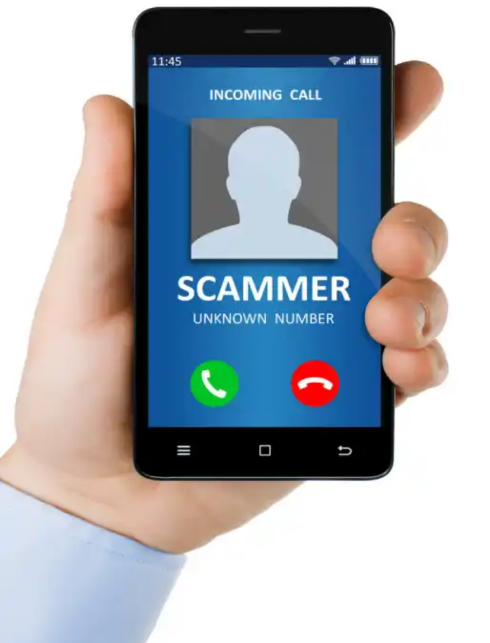 Family friend; wondering, who is greeting him, reluctantly replied, Yes! Good afternoon.
strange caller; Went ahead, to state why he was calling, in the most articulated manner ever. Am I speaking with Mr………….from………..?
Family friend; wondering, who knows him this well, confirmed the question asked by the strange caller. Yes, I am Mr………..who, am I speaking with?.
Strange Caller; introduced himself, that he is calling from Abuja, and he is a customer representative from Union bank.
Family friend; Adjusted himself, since the caller is from union bank, and he also, banks with union bank, so he is now, very much interested in the conversation.
Strange Caller; went further. Sir, we are yet to receive a response from you, regarding the text message we sent you, concerning updating your bank details. Sir did you get any text message?
Family friend; replied No sir, I didn't get any text message.
Strange Caller; reaffirmed, that there was nothing to worry about, and apologized for their inability to send the message. He went further, to say that, he is looking at his (family friends) details now, on his computer, and asked if he was the owner, of the BVN number he is about to call out. The strange caller, called out his(family friends)BVN number, without making any mistakes.
Family friend; confirmed the BVN number without hesitating, Yes! That's my BVN details.
Strange caller; went ahead, to tell our family friend, the year he opened his account,the branch he opened the account, and the last time he used his ATM card for withdrawals.
Family friend; was already convinced, that this is really coming from his bank, and not a yahoo boy. So at this moment, he made up his mind, to provide whatever details they need without hesitation, so as to update his bank details from home.
Strange caller; went ahead to ask if he was with his ATM card.
Family friend; Give me a minute,let me go and carry it.
Strange Caller; okay, just stay on the call and don't hang up.
Family friend; No I won't. while he was looking for his ATM card, his wife asked him, honey! who are you talking to? he told his wife, not to worry, that they will talk later after the call, his wife, told him to be very careful, and he said yes, hurriedly in his mind he is like women, they are always scared.
Family friend; hello, are you still there? I found the card( meanwhile, all this time, the strange number was still on the call, you would think they use water for airtime.)
Strange Caller; advice family friend, to ensure he always keep his ATM card, in a place he can find it easily.
Family friend; Apologises to the strange caller.
Strange Caller; Sir, all I need from you now, to update your bank details, is the last four digit number at the back of your ATM card, and also, the Nineteen digit number in front of your ATM card.
Family friend; called out all the numbers, to his caller, that he has been speaking with for over 10minutes.
Strange Caller; Congratulations, Mr………..Your Union bank details, have been updated successful. I apologise for all the stress I put you through, in the cause of the update.
Family friend; No issue at all, I am happy you made this call thank you very much.
Strange Caller; hung up,end of conversation.
It wasn't up to five minutes, after our family friend ended the conversation, that he received an alert, from union bank, but he said he 'didn't open his phone to read fully just saw the notification', and thought, it was a confirmation of his update earlier.
The message came again,and again, and again so this time, he unlocked his phone only to realize they were debits alert. He shouted! as if the shout wasn't enough, another debit alert came, this time he screamed,as if the screaming wasn't loud enough, another debit alert came, and immediately, tears started dropping from his eyes, and he started running from his house, to his bank shirtless and barefooted, no bike(okada)could carry him, because they felt this is 'new madness.' His wife, chased after him to calm him down, before they got to the bank that day, the sum of five hundred thousand Naira,(500,000) has been withdrawn from his account.
How many of us reading this, have received similar calls, from all this strange Callers asking us about one or two bank details. Yours, may not follow this pattern, yours could be a call from a Pastor, you don't know.
Are our bank details safe?
The people we entrust with our money, are they now robbing us, of the very money we entrusted them with?
These and many more, are questions we need to ask ourselves. How come, this so called yahoo boys or scammer, have our BVN details, and even know our names, each time they call.
It is also funny to know, that each time, they call you, concerning your bank details, your account balance is not always poor, as you have some money or change in it.
The question still remains How do they, get our phone numbers? And also our BVN details.
It is not an accusation to bankers, this issue needs to be readdress by all banks. It is normal, in every establishment to have a mole, these are people, who betray every ethical standard, for their own selfish and personal gain. It is important, for all banks to look inward, and fish out these criminals.
It might interest you to note, that, it was at our irrespective banks, we all did our BVN verification, and also, in that same bank, we had all our bank details, including our names and phone numbers. Therefore, how come somebody will call you? and tell you, your BVN number, If they are not from the bank. Therefore, if these information, are been used by someone,Who do we hold accountable? The banks of course! so therefore, it is imperative, for all the banks, to issue out strong warnings to their Customers, not to divulge personal information, regarding their bank details to anyone asking especially with a strange number or strange text. Some of the text message, even carry your bank names, that's how advance this thing have become.
My advice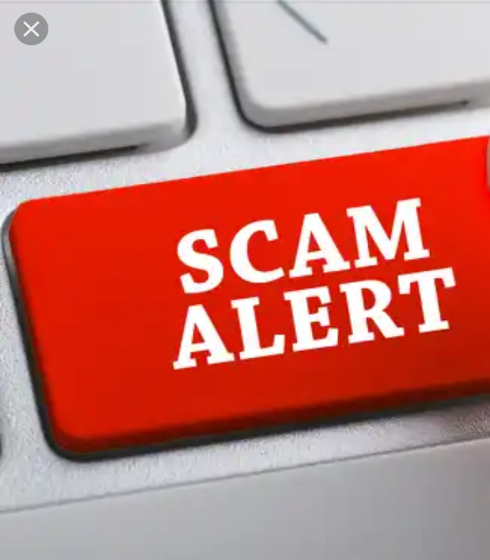 In other not to be a victim, please ignore any calls or text, from anyone posing as a represent from your bank.
Secondly, some people, are of the habit of saving their BVN details in their contact,please stop that! it is not a good one, as anyone you give your phone to, can have access to such details for dubious transactions.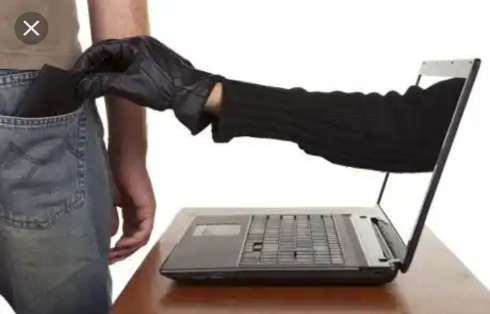 The sole purpose of these fraudsters, is to rob you of your hard earn cash, please be wise.
In conclusion, if you are working in any bank, and you are working in collaboration with yahoo boys or scammer, please stop it. Stop robbing Nigerians, of their hard earned cash, a lot of people have died from the shock of this, some have been rendered homeless, because such money in their account, were to put up with some bills. Others, developed mental issue, because of the gravity of their loss. Now that it is not too late, stop before nemesis catches up with you.
And as a yahoo boy, deceiving people who are mature enough to be your father and mother,stop piling up curses for yourself, and unborn generations. There are other honest ventures, you can be employed at. It is understandable, that the Nigerian sphere doesn't give a hoot about your existence, as our leaders loot and re -loot looted funds, for their own selfish gain, but it shouldn't be a yardstick, for our youths to engage in shady and cruel ventures. It pays to be honest, don't lay curses for yourself, in the name of get 'rich quick syndrome,' it takes time to make money, enjoy every step don't jump the process.
I will be glad to welcome your views at the comment section, and don't forget to give me a thumbs up by clicking the like button, and endeavour to share to friends, and family, you all need to be aware, Thank you.